13.6.2022
Posted by:

Zuzana Brixí

Category:

Uncategorized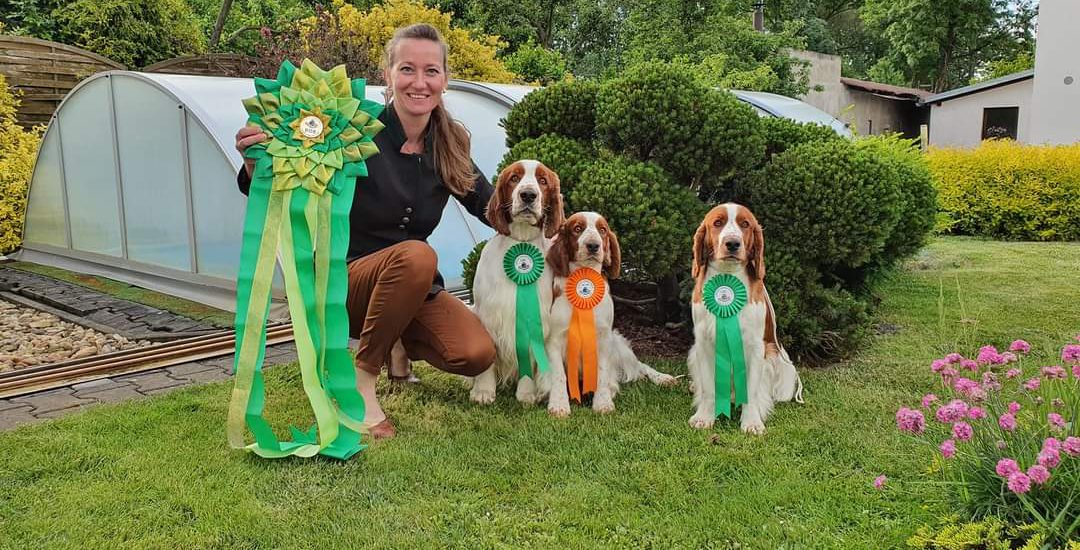 The KCHLS CZ organized two club shows in one weekend. The shows took place in the grounds of the chateau in Náměšť na Hané.
It's been several years. Perfectly organized, pleasant environment, nice weather, great judges ….. just great two shows :-).
Results of our dogs and dogs bred by us on Saturday 28.5.2022, judge Mr. Mark H. Boswell (UK):
Churnwood King of The Castle "FYN" – champion class – excellent 1, CAC, Club winner, Best opposite sex (BOS)
Oliver Brixi´s Pride "BRUNO" – junior class – excellent 1, CAJC, Club winner, Best of Junior (BOJ) – owner M.M.
Kalypsó Brixi´s Pride "KALY" – intermediate class – excellent 1, CAC
Jamaika Brixi´s Pride "MAJKA" – open class – excellent 3
Results of our dogs and dogs bred by us on Sunday 29.5.2022, judge Mr. Peter F. Berchtold (A):
Churnwood King of The Castle "FYN" – champion class – excellent 1, CAC, Winner Hané, Best of Breed (BOB)
Kalypsó Brixi´s Pride "KALY" – intermediate class – excellent 1, CAC
Jamaika Brixi´s Pride "MAJKA" – open class – excellent 2, Res. CAC